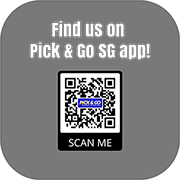 Premium Pastes
Asam Pedas (Spicy Tamarind Fish)
250g
Asam Pedas (Spicy Tamarind Fish) is a spicy and tangy Malaysian fish dish that is sure to whet your appetite. Asam Pedas when translated literally means tamarind spicy. The "tamarind" refers to the tamarind juice used in the gravy. The "spicy" refers to the spice paste which is usually NOT fried in oil. Asam Laksa is a kind of Asam Pedas. Hence, its spice paste is never fried in oil. Each mouthful offers a melee of sour and spicy notes on your taste buds, and a simple team up with steamed white rice is enough to steal the show
Asam Pedas Melaka (Malacca Asam Pedas)
250g
The three flavors here refer to sour, sweet, and salty. Traditionally, the acidity comes from tamarind pulp, the sweetness from palm sugar, and the salinity from fish sauce. The key to a good three-flavored sauce is the balance between the three flavors.
Kalio Ayam (Chicken Kalio)
250g
A kalio is basically a rendang that is cooked only half way, meaning there will still be sauce left, albeit a little. A proper rendang has no sauce, all the spices will cling to the meat and the sauce, if any, will be super minimal, more like biting into a super juicy meat.
Lemak Cili Padi Enaaak (Spicy Coconut Cream Gravy)
250g
Technically speaking, "Masak Lemak Cili Padi" is a Gulai but not quite a Curry. This dish is quite simple compare to other Gulai and is quite useful for clearing out your inventory. Traditionally, you cook this dish with seafood but you use chicken or beef too.
Lontong Lazaaat (Lontong Paste)
250g
Masak Merah Syiook (Spicy Tomato Paste)
250g
Mee Goreng Paste (Fried Noodle Sambal Paste)
250g
Fried noodles are common throughout East Asia, Southeast Asia and South Asia. Many varieties, cooking styles, and ingredients exist. This recipe introduces an optimized workflow and numerous tips for creating a great noodle dish with minimal effort.
Rawon Power (Rawon Special Paste)
250G
Rawon is an Indonesian beef soup. Originating from Surabaya, East Java, rawon utilizes the black keluak nut as the main seasoning, which gives a dark color and nutty flavor to the soup.
Rendang Ummmph
250g
Rendang is a rich and tender coconut beef stew which is explosively flavorful and beef rendang is the most popular rendang. Called "rendang daging" in local language, it's arguably the most famous beef recipe in Malaysia, Indonesia, and Singapore.
Sambal Goreng Pengantin Paste
250g
Sambal Goreng Pengantin. This dish is normally served during malay weddings and got its name "Pengantin" which literally means wedding couple. It has a unique taste which comes from the various spices needed to make this dish.
Sambal Udang Sotong Kering Paste
250g
Sup Tulang Merah Singapore Meletop
250g
Location
27 Woodlands Industrial Park E1, Singapore 757718